Hypnotherapy For Anxiety
Alleviate Your Anxiety With Hypnotherapy At Mind Soul Sync
Did you know that over 2 million Australians are living with anxiety? I don't know about you, but that number is alarming. Here at Mind Soul Sync, though, you can help because I offer professional hypnotherapy for anxiety designed to help you regain control.                                                                 
Reaping The Benefits Of Hypnotherapy For Anxiety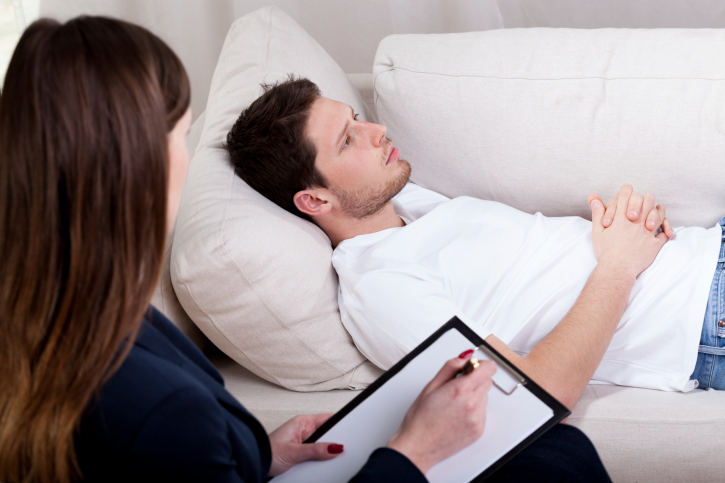 Hypnotherapy in itself is an effective way to alter your mindset. But did you know that in altering the way you think, hypnosis can really create some positive, long term effects on your life? Some of the benefits to anxiety hypnosis are:
It is an alternative to medication

Hypnosis encourages your body's natural relaxation response

A

2016 study

revealed hypnosis creates greater emotional control and reduces self-conscious feelings

Hypnosis can help you overcome limiting behaviours and help you discover new ways to cope with anxiety.
Common Misconceptions People Have About Hypnotherapy
Even though there is some research to suggest hypnotherapy poses several health benefits, there are still some common misconceptions people have about this practice. Let's debunk some of them below:
Hypnosis is ineffective.

While we still require more research into this treatment alternative,

studies suggest

hypnotherapy is an effective practice that positively impacts people's lives.
You can only hypnotise those with a weak mind.

This is false. Most people who try can undergo hypnotherapy. Will power, no matter how strong, has nothing to do with it.
You have no free will under hypnosis.

Hypnotherapists simply guide their clients. In my experience, if you don't want to do something while under, you won't. 
Hypnotherapists have special powers.

As much as I wish I was a metahuman, hypnotherapy is something you learn, not something you have. Of course, I rely on the universe for guidance, but I'm just as human as you are. Just ask my kids!
Hypnosis is bad for your health.

Not at all! If all you take away from a session is that you got to relax for an hour, then so be it. But in no way is hypnosis dangerous or harmful. Don't believe me? Give it a go and find out for yourself. 
You are asleep while undergoing hypnotherapy.

Hypnosis occurs during an altered state of consciousness in which the participant is awake the entire time.  
Hypnosis And Mindfulness: Helping Them Work Together
What is fantastic about my line of work is I get to help my clients rediscover the best versions of themselves. While that is fulfilling for me, it's really you who reaps the benefits. What makes what I do unique, though, is the way I combine hypnotherapy with my wellness practices. I'm able to use my experience as a crystal healer and reiki practitioner to help inform the way our sessions are run. This means that I'll provide you with mindfulness techniques such as meditation tips to help you continue to ground yourself and find enlightenment long after undergoing hypnosis. Mindfulness begins at a conscious level as you go into it, hoping to enact real change. On the other hand, Hypnosis taps into your unconscious mind, helping to discover blockages that have been holding you back. When you combine the two, well, that's where the real magic happens. Check out what some of my clients have had to say about their hypnotherapy experiences at Mind Soul Sync.
If You're In Dubbo And Looking Into Hypnotherapy For Your Anxiety, Christie At Mind Soul Sync Can Help 
Mind Soul Sync was founded by me, Christie. I'm a qualified hypnotherapist and energy healer who is dedicated to helping light the way for others to progress in their self-development. I understand life can be tough and we often have to deal with struggles we might not necessarily know how to cope with. Mind Soul Sync can help with that, empowering you to access and create personal transformation within. Whether you're looking to balance your chakras, connect with your subconscious to promote wellness or simply want to learn more about anxiety hypnosis, Mind Soul Sync is here to help. Contact me and get a jump on your spiritual journey today!