Hypnotherapy For Stress
Hypnotherapy At Mind Soul Sync: Breaking The Cycle Of Stress
Life is stressful, but it shouldn't be debilitating. If you're finding yourself stressed to the point where you're struggling to complete simple, everyday tasks, it might be time to consider hypnotherapy for stress management. For years, I've been helping my clients discover new and effective ways to deal with their stress, and it's all thanks to hypnotherapy. How you ask? Keep reading. 
. 
How Can Hypnosis Help Alleviate Stress?
When under hypnosis, our minds are in an altered state of consciousness, a deep relaxation, if you will. If you've suffered from the effects of stress for quite some time, it's likely your central nervous system is running at full speed, meaning you hardly ever feel calm. Hypnotherapy puts you in a state of deep relaxation, a feeling you likely haven't experienced in a while and are in dire need of. This will allow you to take some well-needed deep breaths and rest both your body and your mind. But other than helping you to quiet your thoughts for 30 minutes to an hour, hypnosis can help you discover new ways to cope under pressure. This is particularly helpful in the long term as the procedure can equip you with the tools necessary to handle everyday stressors. It's so often we forget to stop for a second and just take a deep breath. With hypnotherapy, you'll be able to do both, leaving the nasty effects of stress where they belong: out the door, dead and gone. 
How To Prepare For Your Hypnotherapy Session At Mind Soul Sync 
If this is your first session with me, welcome. I expect you're feeling a little nervous. Don't worry, that's perfectly normal. Nerves actually help inform the session's direction. Since it's your first time, though, here are some ways you can prepare for your appointment:
Try to get a good night's sleep the night before. I know that telling a stressed person to sleep well is like telling Kanye West he isn't the centre of the universe but do what you can. Try drinking some green or chamomile tea before bed. It might help.

You'll be lying down for a while so try to wear something comfortable. This will help with relaxation; no one's ever felt comfortable laying down in a pair of skinny jeans.

Have a clear intention. You're here to better yourself so at a surface level, what is holding you back? If stress is the issue, what is causing that stress? If you don't know, that's okay too, but it is helpful to understand

why

you are here. This will make you more open to the procedure. 

For obvious reasons, avoid caffeine (if you can).

Bring in any and all questions you might have. It's possible you forgot to ask some things during our consultation. I'm all ears and more than happy to answer any questions you may have.

Finally, trust the process. The session is all yours. Have faith it's going to run exactly as it's meant to. 
Managing Stress After Hypnosis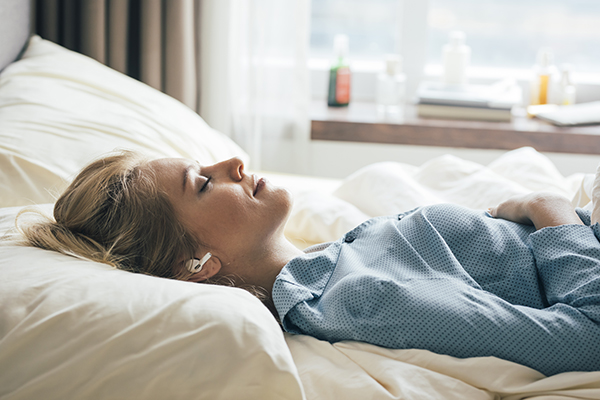 Your hypnotherapy session is just the beginning. Here are some tips for aftercare to make sure you really do get the most out of our time together:
Deep breathing for ten minutes a day 

Meditate where possible 

Set short-term goals

Set realistic expectations for yourself 

Track your stressors and keep notes to help make them easily identifiable. This is particularly helpful in follow up sessions

Exercise if you can

Relax your muscles with stretches, hot baths/showers or a massage

Eat a balanced diet 
If You're In Dubbo And Looking Into Stress Hypnosis, Christie At Mind Soul Sync Can Help 
Mind Soul Sync was founded by me, Christie. I'm a qualified hypnotherapist and energy healer who is dedicated to helping light the way for others to progress in their self-development. I understand life can be tough, and we often have to deal with struggles we might not necessarily know how to cope with. Mind Soul Sync can help with that, empowering you to access and create personal transformation within. So whether you're looking to balance your chakras, connect with your subconscious to promote wellness or simply want to learn more about stress hypnosis, Mind Soul Sync is here to help. Contact me and get a jump on your spiritual journey today!